Executive management and product specialists from HLS Healthcare worked with the Twilight Aged Care team to design, commission and implement Horton House in Gordon; a wonderful homelike environment in a modern aged care setting.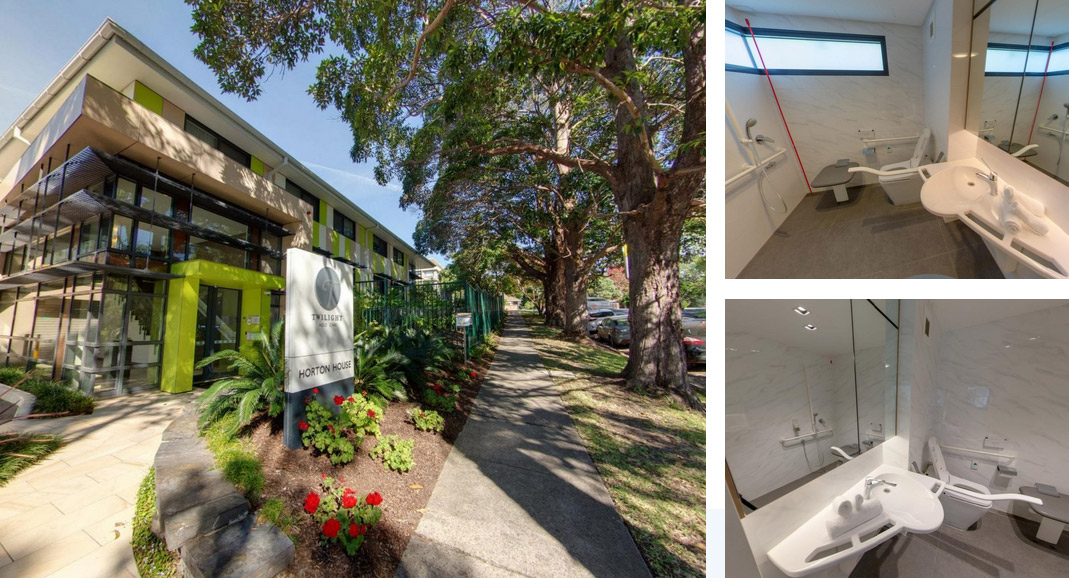 Horton House offers a range of aged care services including dementia care, ageing in place, palliative/end of life care and respite care. Horton House is a female only facility that takes a holistic approach to aged care focusing on health and wellbeing.
What started as a general inquiry from Twilight Aged Care, developed into a full-scale implementation of both Elsi® Smart Floor technologies and Ropox toilet and shower supports. Todd MacRae, NSW Product Specialist at HLS Healthcare, Nick Stehr, Managing Director at HLS Healthcare & Star Dang, Twilight Aged Care Facility Manager, worked closely over the timeline of the project, which is now fully deployed and operational.
Horton House now benefits from programmable smart floors that discreetly monitor movements and detect falls to ensure the comfort and safety of residents. The sensor floor within each bedroom are programmed according to the clinically assessed needs of individuals. The floor can be programmed accordingly so that staff can ensure they are not being intrusive, interrupting or disturbing their residents privacy unnecessarily.
Each bathroom is also fitted out with Ropox Accessible bathroom accessories. Ropox toilet support systems are designed to improve the independence and comfort of elderly and disabled individuals in need of extra help when completing daily activities.
Designed to provide ongoing accessibility for those in search of comfort, safety and personal support, Ropox bathroom solutions can help residents to make the most of their bathroom experiences, often without the need of assistance from professional carers.
To view a virtual tour of Horton House at Gordon, please click here.

From our partner HLS healthcare