Elsi Smart Floor Improves Healthcare and Living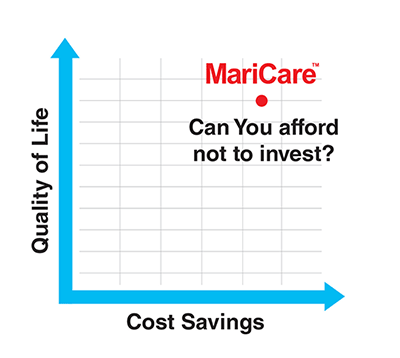 MariCare Solution includes a number of benefits for Residents, Nurses, Relatives and the Care Home Provider: the common benefits being improved Service and Quality.
Being proactive, MariCare Solution helps the right nurses to be at the right place at the right time.
Routine checks are reduced to save limited resources and improve the privacy of the residents.
Quality of life is hugely improved having the constant assurance that help is always available when needed: 24/7, 365 days a year.
Elsi Floor Sensor can be likened to an assisting nurse working under the floor, providing the professional nurses with valuable nursing information, the instant ability of which has never before been seen available.
All this is done unobtrusively and with the greatest respect for the residents.
To learn more, see Case Example.