Elsi in Care Homes

Elsi® Smart Floor is installed in more than 4000 assisted living apartments, and the number is growing steadily. The system provides nursing facilities the tools to eliminate or reduce most of their major daily issues. Fall prevention and changes in residents behavior are major challenging tasks in nursing. Elsi® Smart Floor can be installed in new assisted living homes, as well as during renovations in existing ones.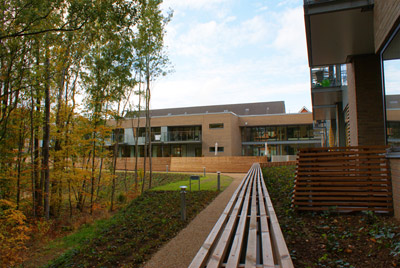 Reference assisted living "Skovhuset" Danish municipality Hillerød, 104 new double apartment
Elsi® Smart Floor answers today's requirements for assisted living homes, where the requirements include: reduced injuries, improved nursing tools for providing proactive care, improved safety and security of the residence, unmet needs that can lead to behavioral disturbances, cost savings and much more.
Elsi® Smart Floor is invisible, which makes the apartment look like a normal home. Residents and relatives do not get the impression, that they are at a assisted living or a hospital.

The Elsi® Smart Floor have the following features today:

Elma™ in Care Homes
Elma™ Smart Detection is MariCare´s newest solution: non-wearable sensing system for movement, fall prevention,
activity, breathing and burglar alarm. Elma™ sensor indicates presence of a person in a room, detects and logs movement with highly unobtrusive way: no cameras needed. Elma™ enables efficient fall detection and prevention. The user interface includes long-term activity diagrams and alarm history: the diagrams reveal crucial changes in behaviour that results from altering medication, and other routine changes that could otherwise go unnoticed.
Elma™ Smart Detection "All-in-One":
Following real-time activity in the space
Fall prevention and detection
Behaviour analyses and records
Alarm system for accidents
Breathing detection and alarm system
Non-invasive - no cameras or wearables needed
The system sends alarms and notifications to nurses' mobile devices. Elma™ includes the following alarms:
eLsa in Care Homes
eLsa™ Activity Sensing, is an option when customer would like to improve the Safety, Security, and Savings in existing elderly Care home(s) without requiring any cable installation in rooms or apartments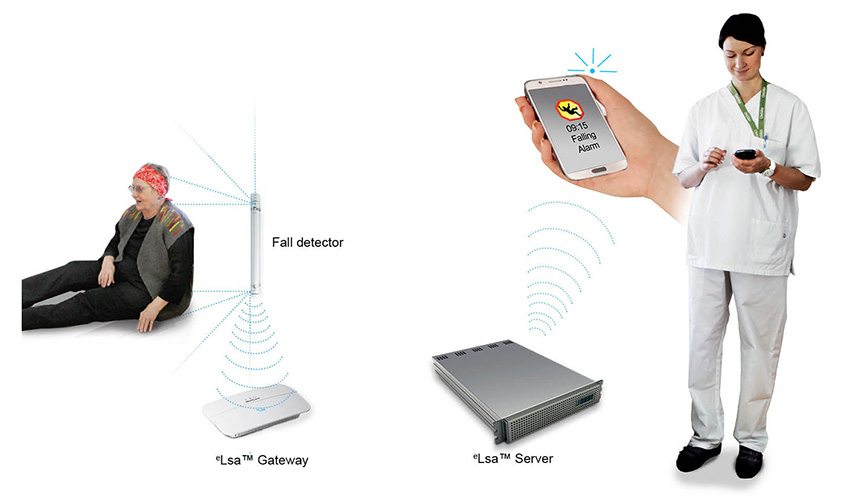 eLsa™ Activity Sensing is the best option when existing elderly care homes are not scheduled for any major renovation were normally Elsi® Smart Floor would have been recommended. eLsa™ Activity Sensing has been developed in close cooperation with MariCare´s customer´s, who asked MariCare to develop a similar solution as the Elsi® Smart Floor, but for the customers existing Elderly Care homes without requiring major work and installation.
eLsa™ Activity Sensing only require minimum cable installation in corridors of the Care home for the wireless communication for the eLsa Fall/Activity detector, and all other eLsa Accessories. The added value is all eLsa Accessories easily can be installed in rooms/apartments within a very short time, meaning the resident is not required to be moved during the installation, and all additional eLsa Accessories can easily be installed afterwords addition to change of behavior of the resident over time from one location to another.