News: Eldelry care safety and sensor systems - sensor flooring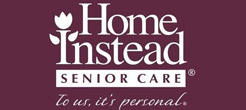 30th of April a high profile Dementia Care 2020 Govconnect event will be held in London. COO Jari Ekblad from MariCare Oy and Managing Director James Puttick from Direct Healthcare Solutions will be speaking about the interesting topic - Invisible 24/7 nurse to provide safety and peace of mind for the residents and caregivers -.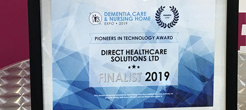 Awards finalist - Pioneers in Technology - at Dementia, Care & Nursing Home Expo in Birmingham. Congratulations to MariCare Oy's UK partner James Puttick from Direct Healthcare Solution, for the great recognition! Visit the stand D252 today.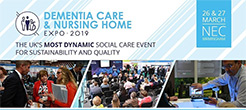 26-27 of March Dementia, Care & Nursing Home Expo in Birmingham. A live elderly care Elsi smart floor technology will be presented at booth D252 by James Puttick form Direct Healthcare Solutions and Mervi Peltonen MariCare Oy. Don't miss it!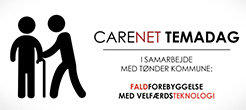 21 of March CareNet theme day in Skærbæk Denmark by Danish.Care - Branchen for hjælpemidler og velfærdsteknologi and Teknologisk Institut AB. A good opportunity to hear more about elderly care home care - eLea activity sensing solution. MariCare Oy partner Maja Gro Lilsig from Welldana INNOCARE will be at your service.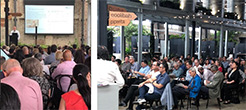 Aged Care Facility Design in Sydney. Australian partner HLS Healthcare Solutions Neill Sutton presented MariCare Oy Elsi Smart Floor, which supports the best outcome for residents. At the same time it enables less stress for the caregivers, reduces costs and increases productivity.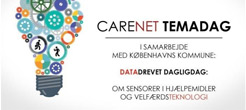 19 of February the city of Copenhagen presents an exciting and educational theme day on data-driven daily life with sensors and intelligence welfare technology for elderly care. Meet Welldana INNOCARE Maja Gro Lilsig at the event and hear more.