Nyheter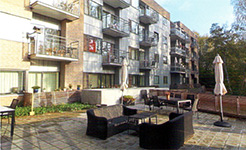 Plejecenter Skovhuset ist eines der fUhrenden Pflegeheime in Danernark. Beim Umzug in ein neues Gebaude wurden verschiedene technische t.osungen eingebaut, die zu mehr Sicherheit der Bewohner beitragen und die Mitarbeiter in der Pflege unterstUtzen.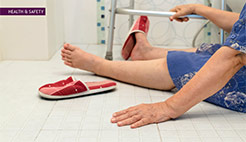 Palle Stevn, COO at MariCare, looks at the risks relating to falls in a care home and how a smart detection system could improve both fall detection and response.
Residential care homes have a responsibility to ensure that the health and wellbeing of their residents remain of paramount importance. This is something which is constantly under review at Plejecenter Skovhuset. Among one of the leading Danish care homes, it provides excellent care facilities for over 100 residents via its team of 140 employees.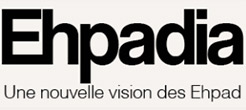 La première préoccupation des établissements hospitaliers est de s'assurer de la santé et du bien-être de leurs résidents. Ces éléments sont au cœur des pratiques du Plejecenter Skovhuset. L'établissement, figurant parmi les plus grands centres hospitaliers du Danemark, procure des installations de soins performantes à plus de 100 résidents grâce à son équipe composée de 140 employés.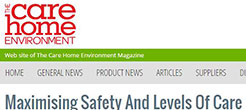 Palle Stevn, chief operating officer at MariCare, discusses the importance of healthcare technologies to maximise safety and comfort for care home residents and improve levels of care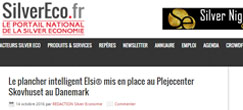 Le système Elsi® de MariCare est un sol intelligent qui fonctionne grâce à des capteurs intégrés au plancher, lesquels enregistrent les déplacements journaliers des patients et résidents des établissements, et qui prévient ainsi en cas de chute. Ce plancher intelligent a récemment été mis en place au Plejecenter Skovhuset, un des plus grands centre hospitaliers du Danemark.