eLsa in Care Homes

The Resident is always our first priority. Elsi® Smart Floor has been proven to increase Resident's Safety and Security. The Staff is our second priority. As the communication between the Resident and the Staff is the main thing, when requiring improved Safety and Security. The Relatives are our third priority, who are always concern about their beloved ones. The End-Customer who makes the investment is also on top of our mind. The solution will improve the quality of life for the Residents and at the same time save costs.
eLsaTM Activity Sensing was developed for Care homes to improved Safety and Security. We have been able to implement eLsaTM Activity Sensing similar features as in Elsi® Smart Floor system. Installation was a high priority, so that it could be easily done by the residents of the apartment. Second was the cost, we are confident that the eLsa™ Activity Sensing Solution have same benefits as our Elsi® Smart Floor, when we compare it with the total investment.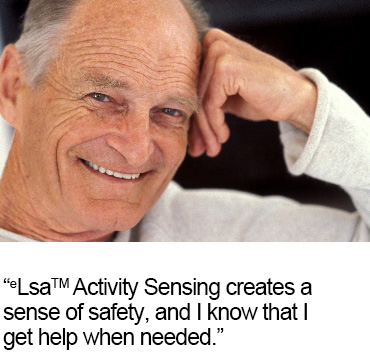 eLsa™ Activity Sensing activity monitoring indicates the activities during the day. The activity follow-up observes different function around the clock, such as sleeping, eating, sleep mode, the outdoors, and the use of the bathroom.
eLsa User Interface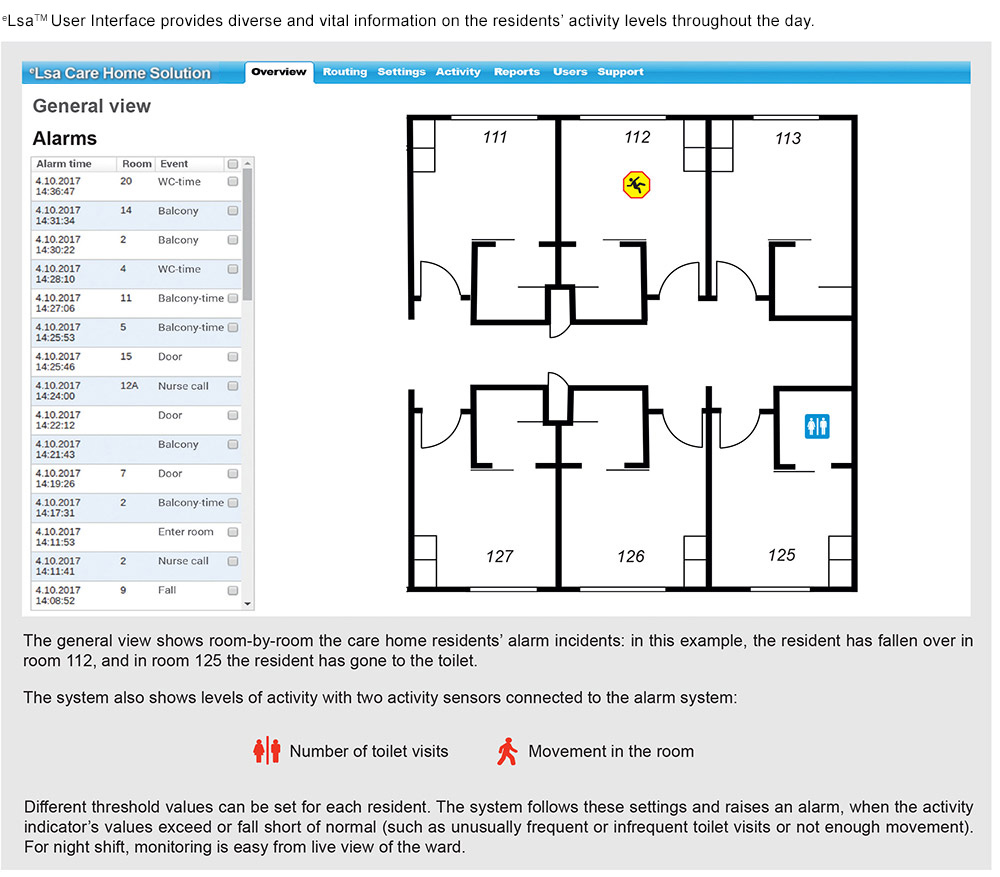 eLsa Report Graphs