News: Eldelry care safety and sensor systems - sensor flooring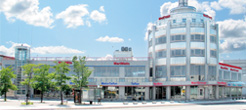 Tampereella omassa kodissaan asuvan iäkkään Vuokko rouvan poika oli jo ajat sitten muuttanut Espanjan lämpöön, mutta luonnollisesti halusi tietää kuinka äitinsä selviytyi ja jaksoi – päivästä toiseen. Järjestely oli haastellinen molemmille osapuolille jo pelkän pitkän välimatkan takia ja molemmat halusivat tilanteeseen ratkaisua mahdollisimman nopeasti, jotta Vuokko voisi asua edelleen omassa kodissaan.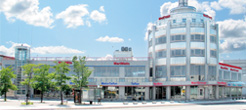 eLEA ACTIVITY SENSING SYSTEM PROVIDES SAFETY, SECURITY AND COST SAVINGS FOR ELDERLY CARE FACILITIES AND HOME CARE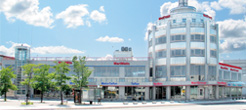 eLEA AKTIIVISUUDEN ILMAISINJÄRJESTELMÄ TUO TURVAA JA KUSTANNUSSÄÄSTÖJÄ IKÄIHMISTEN ASUMISEEN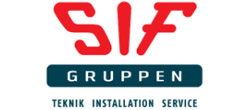 I SIF Gruppen har vi netop vundet en stor opgave for Københavns Kommune, hvor vi over de kommende måneder skal levere en spændende velfærdsteknologisk løsning til 60 nye ældre/plejeboliger i Arenakvarteret.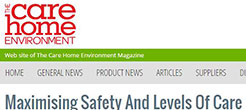 Smart solution elevates elderly care to next level.
The Plejecenter Skovhuset case study was published in Care Home Environment magazine!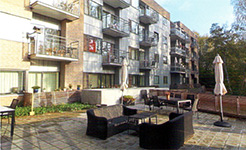 Plejecenter Skovhuset ist eines der fUhrenden Pflegeheime in Danernark. Beim Umzug in ein neues Gebaude wurden verschiedene technische t.osungen eingebaut, die zu mehr Sicherheit der Bewohner beitragen und die Mitarbeiter in der Pflege unterstUtzen.