News: Eldelry care safety and sensor systems - sensor flooring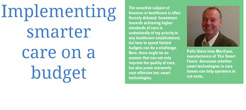 The sensitive subject of finances in healthcare is often fiercely debated. Investment towards achieving higher standards of care is undoubtfully of top priority to any healthcare establishment, but how to spend limited budgets can be a challenge.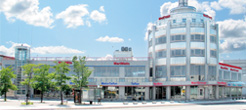 Två svenska kommuner Hallstahammar och Gällivare har lagt en beställning till MariCare´s återförsäljare N-Kontakt för Elsi Smart golv som ska installeras i deras nya äldreboende, beställning inkluderar 171 rum. Grattis N-Kontakt AB.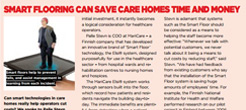 Can smart technologies in care homes really help operators cut costs? We spoke to Palle Stevn from Maricare, manufacturers of Elsi® Smart Floors, to find out more.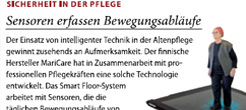 Der Einsatz von intelligenter Technik in der Altenpflege gewinnt zusehends an Aufmerksamkeit. Der finnische Hersteller MariCare hat in Zusammenarbeit mit professionellen Pflegekräften eine solche Technologie entwickelt.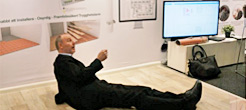 Hur viktigt är det att veta att våra äldre nära och kära är trygga? Ovärderligt, skulle nog många svara. När e-teknologin kan skapa trygghet och arbeta för individens säkerhet är den som bäst.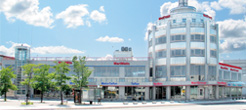 Ageing Asia is pleased to announce the finalists of the 4th Asia Pacific Eldercare Innovation Awards. Held in conjunction with the 7th Ageing Asia Innovation Forum, the awards ceremony & dinner will be held on 27th April at Marina Bay Sands Convention Centre, Singapore.